The upcoming 13th Berlin Open Access conference will provide a networking and reviewing opportunity in the context of the OA2020 initiative for the large-scale transition to open access. Drawing on the concept of organization at the national level as put forward in the previous meeting, Berlin 13 will be aimed at strengthening the international network and sharing the experience of the various stakeholder groups in the process so far.
The conference will take place at the Harnack House in Berlin.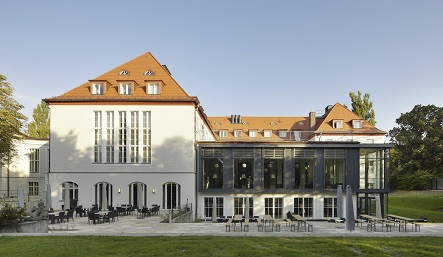 The Harnack House, © Andreas Muhs
Harnack House
Ihnestr. 16-20
14195 Berlin
Germany
Phone: +49 30 8413-3800
Fax: +49 30 8413-3801
E-Mail: info[at]harnackhaus-berlin.mpg.de
Google Map (link opens English version in a new tab).
Conference Host
Martin Stratmann, President of the Max Planck Society
Conference Chair
Ulrich Pöschl, Director at the Max Planck Institute for Chemistry
Organizing Committee
Ralf Schimmer (Chair)
Andreas Vogler, Kai Geschuhn, Frank Sander, Michael Schlachter (all Max Planck Digital Library)
Advisory board
Jun Adachi (National Institute of Informatics)
Ivy Anderson (University of California)
Virginia Barbour (Australasian Open Access Strategy Group)
Lidia Borrell-Damián (European University Association)
Georg Botz (Administrative Headquarters of the Max Planck Society)
Liam Earney (JISC Collections)
Kristiina Hormia-Poutanen (The National Library of Finland)
Jeffrey MacKie-Mason (UC Berkeley)
Dirk Pieper (Universität Bielefeld)
Vanessa Proudman (SPARC Europe)
Falk Reckling (Austrian Science Fund)
Katrine Weisteen Bjerde (Current Research Information System In Norway)
Xiaolin Zhang (National Science Library, CAS)
Contact for the 13th Berlin Open Access Conference:
Max Planck Digital Library
Amalienstr. 33
80799 München
Germany
Email: scip-office[at]mpdl.mpg.de